Palmer Lake Bridge Fundraising Project
Now that we have a bridge we want to share a way for you to be a permanent part of the history, and the achievement of this community project.
Since the project involved the railroad we thought a perfect way to commemorate the bridge would be through a railroad themed art project.  The idea is create an art display of train cars along the bridge itself.  (See example above)
Family's, Individuals, businesses and organizations will be able to purchase an entire Locomotive Engine, a Box car or a full Caboose!  OR they could also purchase a 7″x7″ square on one of the box cars.  All the purchase details are below.
Sponsor your own Locomotive, Box Car, or Caboose
(Locomotive) $2,500 – Click Here To Order Yours
(Full Box Car) $1,800 – Click Here To Order Yours
(Full Caboose) – $2,000 – Click Here To Order Yours
A whole Family could purchase a sheet and in the workshop create a whole image of their life in Palmer Lake, with their animals, house, parents and children, flowers etc.
A business could have their logo filling the space.
A memorial piece could be a combination of images of the thing that person loved and a recognizable silhouette of them.
Examples: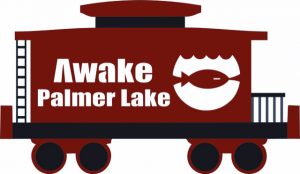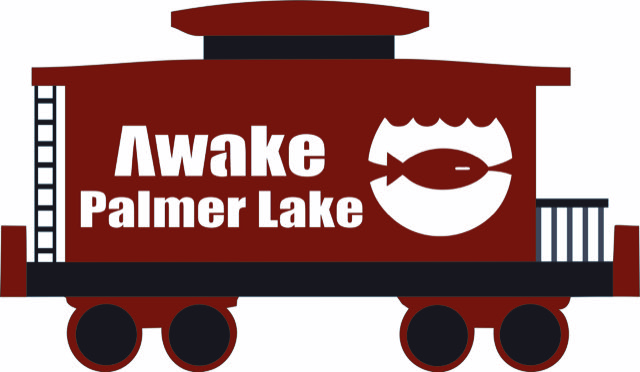 7″x7″ Box Car Sponsorship
Cost per Donor= $250 each – Click Here To Order Yours
These would be integrated into more of a community shot; they would be allowed a smaller area for their composition (approximately 7" x 7") 10 drawings would be on each Train Car.
Creating the Art for the Train Cars:
Donors will have options for their image.  In addition to an image cut into their train car, which will have to fit some guidelines to make it feasible with the cut process, each train car will have a small round etched plaque where a more complicated logo can be presented.  On the shared train cars this will be a good place to list the names of the 10 donors.
1: Give us their logo and we will draw it up to be cut on the piece.
2: Pick up their piece of Foam Core Board and sharpie along with guidelines and hints and take the piece home to work on.
3: Attend a fun workshop where we will assist them in creating their composition.
4: Provide a drawing or several already drawn by their children or themselves and we can use this as well.
Each Train Car will be cut out of 11g (1/8") Mild Steel, ground and cleaned, sand blasted and powder coated for resilience.   Cost includes design work with an approved existing logo for a business, instructional sheet and materials for individuals creating a drawing, option to attend a helpful workshop & layout and printing of plaque.
To learn more about how to design and order your Train Car CLICK HERE