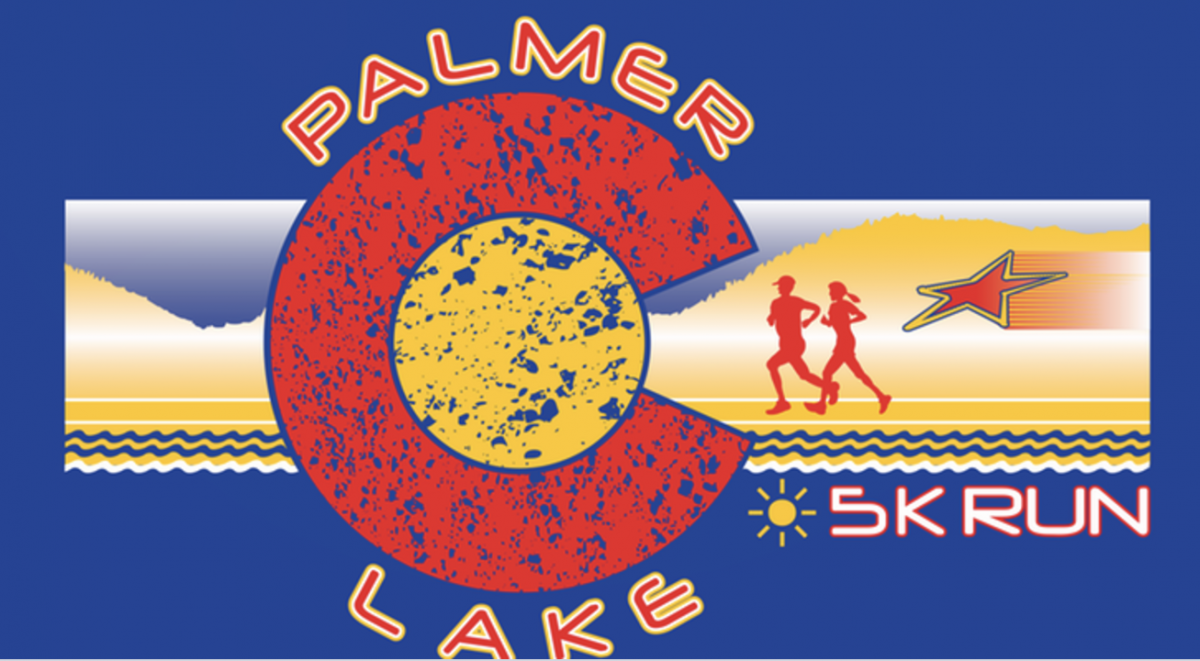 DATE AND TIME:
Sun, October 8, 2017
10:00 AM – 11:30 AM MDT
LOCATION:
Beautiful Downtown Palmer Lake
Palmer Lake (Welcome to Palmer Lake sign, north end of town)
Palmer Lake, CO 80133
Sunday is Fun Day and although all we really want to do is hunker down and watch some football we "sort of" feel obligated to stay "somewhat" in shape (after all we are in Colorado, the 2nd skinniest state in America). So let's get together for a good cause and actually get "a little" exercise, too!
Cold weather's approaching and you're probably thinking that along with football and hunting season, it's time to start bulking up for the long winter ahead. Let's go for a run, but leave those long distances to the super jocks at the Olympic Training Center and pros in our community who actually get paid to exercise. Our run, The Palmer Lake .(Point) 5K is dedicated to those who prefer something a little less challenging.
This is a fundraiser event for Awake Palmer Lake. A .5K race is only .31 of a mile. So anyone can do it! Plus, just in case, we'll have a "donut" aid station at the halfway point. The sugar rush should propel you right to the finish line!
This 1,660 feet of semi-cardio is located on the west side of Rockin the Rails Park in Palmer Lake, Colorado and ends at O'Malley's Pub. We'll celebrate our fabulous feat with food, drink and football!!
Your $25 registration will score you:
· Entry into our .5k
· A spectacular "One of a Kind" Palmer Lake (Point) .5k Shirt –
***New this year Women's and Long Sleeve available (for pre-orders only)***
· A very hip .5K Euro sticker commemorating your success.
· A tasty donut carbo booster
· One FREE "Colorado Native" beer, or a root beer, or a dog treat, depending on your age and species
Race details:
· When: Sunday Oct 8th
· Where: Palmer Lake, Colorado. Start line is the northern "Welcome to Palmer Lake" sign on the west side of the tracks. Finish line is at O'Malley's Pub
· Time: You can "crash the course" anytime between 10:00 – 11:30.
The "Official" Shotgun Start will be at 10:30am
· Attire: We encourage short shorts, hip sunglasses, PJ's and Bronco Gear. Come however you want – just be here!!
· Donut Station located at the 830' mark – Gotta keep those carbs up!
· Weather: The race will be held Rain, Shine, Snow, Sharknado or Zombie Apocalypse.
Register by Sept 25th to guarantee you the proper shirt size.
Day of registration will be $30
Prizes for:
Best and most original Bronco outfit and whatever else we can think of – be creative
Are kids allowed?!
Sure – but only good kids! $20 entry and no beer for them. Okay – a Root Beer!!!
Are dogs allowed?!
Yes – but only good dogs on leashes! $15 entry and no beer OR root beer for them. Okay – a one of a kind Bandanna & Dog Treat!!! They CAN be with you on the run but are only allowed on the Pub's deck.
Day of Pricing:$30 Adults, $25 Kids under 12, $20 Dogs
** 100% OF YOUR ENTRY GOES TO AWAKE PALMER LAKE!***