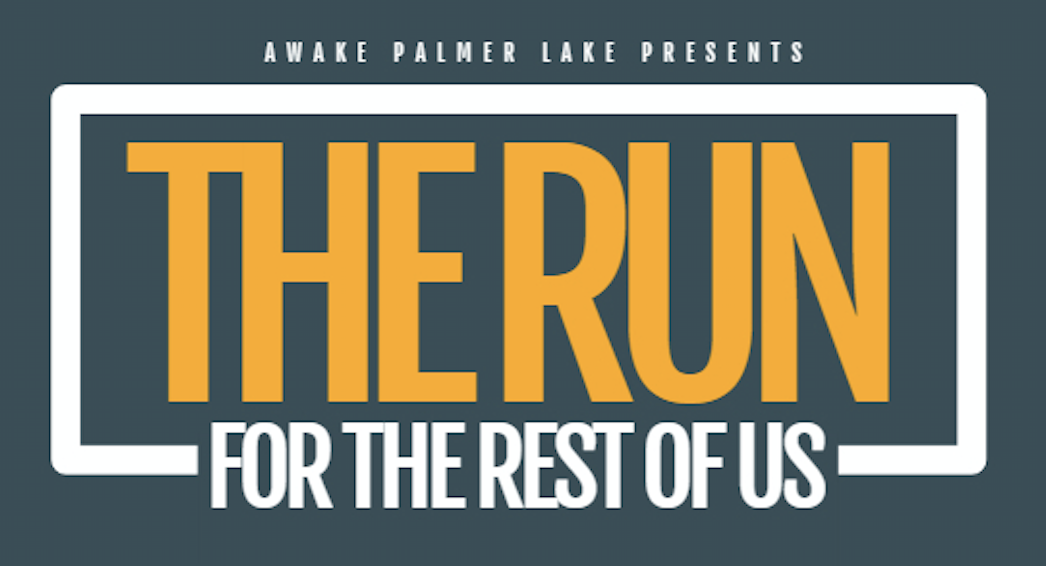 The Fastest Growing (and shortest)  Running Event in CO is back!!! 
Get registered for the race by clicking here
Don't miss our most popular event of the year!  Don't worry it's more FUN, then RUN! A .5K race is only .31 of a mile, so anyone can do it!  Plus, just incase you feel fatigued, we'll have a "donut" aid station at the halfway point.  The sugar rush should propel you to the finish line!
This 1,660 feet of semi-cardio is located on the west side of Palmer Lake, Colorado and ends at O'Malley's Pub. We'll celebrate our fabulous feat with food, drink and football!!
The Palmer Lake .5K is an fundraising event for Awake Palmer Lake, a non profit organization dedicated to the preservation of the lake.  All proceeds go to help fund the beatification of the town's namesake. 
The .5K is Oct 6th – ​Click here for all the details
Thank you to our sponsors:Interested in Sponsoring?  Contact Chris Cummins at cdc@cowaterlaw.com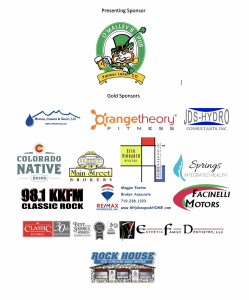 Silver Sponsors
Flying Horse Wine & Spirits, Maguireville,
Bronze Sponsors
Morley Companies, Proterra Properties, The Rawhide Company, Discovery Canyon High School Pep Band,
Wag n'Wash, and Farris Engineering.
Your registration will score you:
Entry into our .5k

A soft, custom designed T-Shirt to commemorate your achievement. 

A spectacular "One of a Kind" Palmer Lake (Point) .5k Shirt – A very hip .5K Euro sticker commemorating your success.

A tasty donut located at the 830′ mark (half way through your run/walk – gotta carb boost)

One FREE "Colorado Native" beer, root beer, or dog treat, depending on your age and species
Race details:
When: Sunday Oct 6th

Where: Palmer Lake, Colorado. Start line is the northern "Welcome to Palmer Lake" sign on the west side of the tracks. Finish line is at O'Malley's Pub

Time: You can "crash the course" anytime between 10:30 – 11:30.

The "Official" Shotgun Start will be at 10:30am

Attire: We encourage short shorts, hip sunglasses, PJ's and Bronco Gear. Come however you want – just be here!!

Weather: The race will be held Rain, Shine, Snow, Sharknado or Zombie Apocalypse.

Registration: Register by 4pm October 2nd to guarantee you the proper shirt size.

Price: Register today to take advantage of early bird pricing! Day of registration will be $45 (Adults), $25 (Kids under 12), $20 (dogs)

Prizes for:  Best outfit, costume, attitude. Basically be awesome and win prizes.
FAQ
Are kids allowed?!  Sure – but only good kids! $20 entry and no beer for them. Okay – a Root Beer!!!

Are dogs allowed?!  Yes – but only good dogs on leashes! $15 entry and no beer OR root beer for them. Okay – a one of a kind Bandanna & Dog Treat!!! They CAN be with you on the run but are only allowed on the Pub's deck.

Where does the money go? 100% OF YOUR ENTRY GOES TO AWAKE PALMER LAKE!