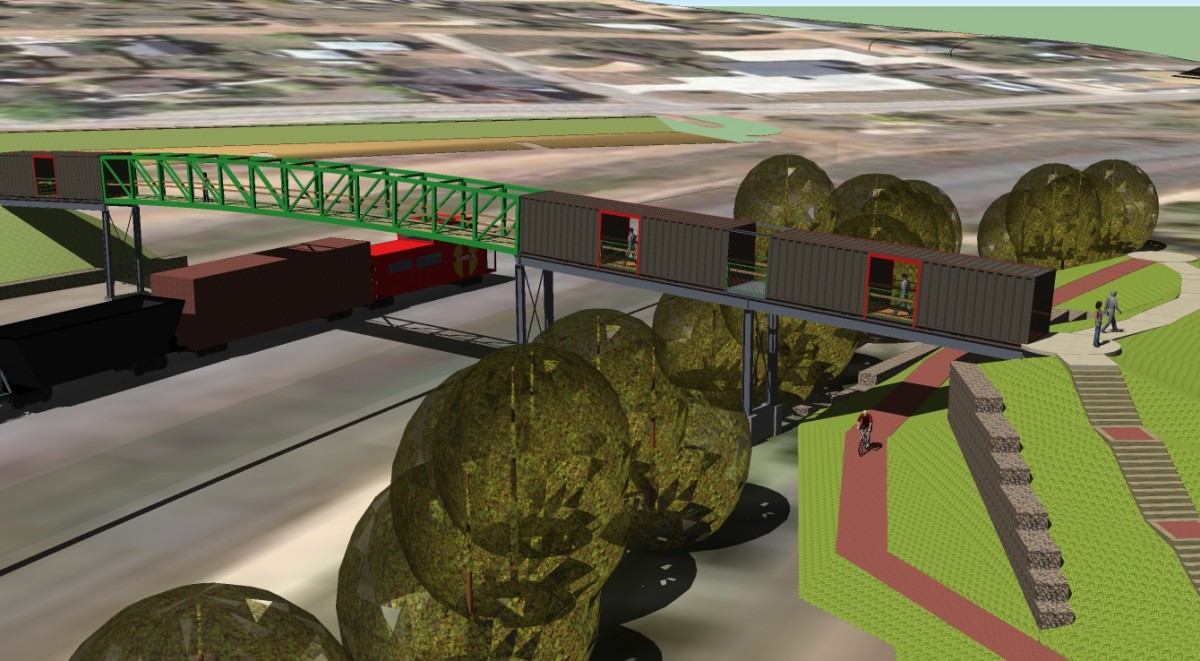 Things are moving along with our bridge project.
The pedestrian overpass is the largest, most significant aspect of the GOCO grant that we received in 2015.  While working with the railroad has been a challenge but we continue to press forward.  This week (March 12th) marks a significant step in the right direction.  We have submitted our final plans to the railroad. Upon approval we could begin construction as early as June.  This is a huge milestone in the efforts of the town, and Awake Palmer Lake Committee.  Thank you all for your patience, and continued support.
If you would like to see one aspect of the plans we submitted CLICK HERE.
For an animated video of what the bridge will look like CLICK HERE
Additionally, you may have seen some dirt being moved to the south end of the lake and the west side of the railroad tracks near town.  This is for the overpass and future athletic field projects.  The dirt will allow us to build up areas for the bridge to rest on either side of the tracks, and provide even ground for an athletic field on the south side of the lake.
We will keep you posted as we learn more.
Thanks again for all your support.