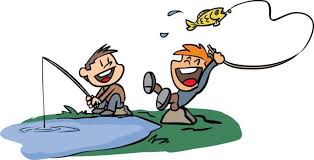 Annual Fishing Derby to celebrate the opening day of fishing in Colorado. Come out and enjoy the morning at the lake in Palmer Lake with your child, teach them fine art of fishing. Tickets are $3 in advance and $4 at the lake the morning of the event. Sponsored by the Colorado Division of Wildlife, El Paso County Parks, the Tri-Lakes Chamber of Commerce and Peoples National Bank.
The Palmer Lake Fireworks Committee is hosting our 2nd Annual "Hooked on Palmer Lake" event on June 3rd from 11am-3-pm, on the west side of Palmer Lake by the Traditional Yellow Gazeebo. This event precedes and will complement the annual Palmer Lake Fishing Derby that is sponsored by the Lion's Club of Monument.
Our theme is an, "All American Day of Fun for Everyone." Our goal is to have an affordable, fun, traditional small town fair for families in our community, while raising money for the fireworks show on the 4th of July. The day will consist of; artists, bands (Ashtonz and Chautauqua Mountain Band), pie eating contest (by Village Inn), Wack-a-Car (sponsored by Monument Towing and PLVF), hula-hop contests, three-legged races, horseback rides, carnival games, an inflatable slide/obstacle course and more. We will also have a concessions stand with hot dogs and brats (sponsored by Sara's Sausage), soda, water and chips (by Safeway), Snow Cones (by Kona Ice) and candy sales. The Stube, a local small restaurant will provide the beer garden at their place, just across the street. The event grows daily and that's exciting!